Cajutel's methodology to enhance the Internet infrastructure in Guinea-Bissau and Guinea
Cajutel's methodology to enhance the Internet infrastructure in Guinea-Bissau and Guinea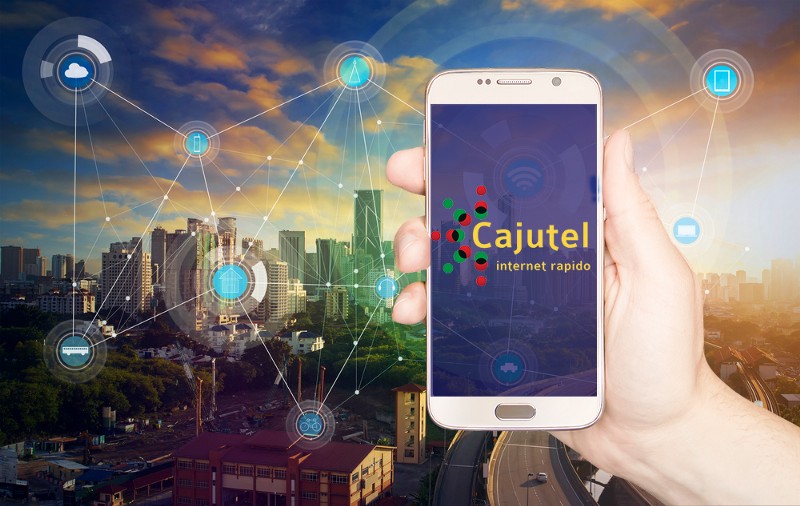 Blockchain technology has a great impact over different countries and has become the most viable and resourceful when it is applied to the matter of innovation and development. Blockchain technology can be the backbone for developing countries to put its feet forward in the developmental goals and adhere to fulfil the basic needs of the citizens worldwide, especially when it comes to infrastructure and technology. Is it possible through Blockchain technology? And if so, How?
Let us first look at the possibilities brought up by Blockchain technology in the world, especially in developing countries. If we talk about Africa, it lacks in a wide variety of infrastructure and technology, as well as not able to fulfil the basic needs of human beings such as clean water, electricity, connecting roads and Internet too. While electricity is necessary to fulfil the basic requirements of the individuals, the internet brings advancement in the development of the country. You must be thinking that they lack the resources provided to them, but your guess is wrong. What they actually lack in is the truthful, crystal clear and protected technical and managerial processes. In such a scenario, Blockchain comes like a big bang which helps such countries like Africa, to leverage their developmental goals, by eradicating such humanly and bureaucratic complications in their regions.
In Guinea-Bissau, the market for internet access service has been made free, as said by State Secretary for Transport and Communications Joao Bernardo Vieira on Thursday in Bissau. He stated that GSM license is not compulsory to acquire the general approval to provide internet service. Vieira said that "Anyone who wants to enter this market just needs to request authorization from the national regulatory authority, whereby all those who have conditions to enter the country's internet market can do so." Cajutel, a high-speed internet service provider, choose blockchain for raising capital for the development, what could be good enough than Blockchain technology.
Cajutel has also embraced the Blockchain technology and methodology of upsurging capital, to open the possibilities for small investors to invest in the digital economy, as said by the CEO of Cajutel, Andreas Fink. It is a matter of fact that it is not that easy to upsurge a country with such technology in the seconds of time. It requires and combines a lot of things. As looking for huge investors and venture capitalists costs much, it is better to grip the project using traditional processes. Also, if you talk about the USP of Cajutel, the company is providing voting rights and dividends to their holders. This is not the same as tokens bought by investors exist subsequently as sovereign entities in the Cryptocurrencies marketplace. Cajutel's tokens are directly secured with projects as shares.
It concludes that investors are presented the chance for long term investment benefits, as acquiring such shares automatically meet the requirements an investor as a shareholder of the company. "In our case, we are using the blockchain in a more traditional way, which means that we are raising funds against the shares of the company, because at the end of the day you will have investors who put money down and expecting a return, they want to participate in your revenue which you are giving up" says Fink.
Currently, Cajutel has only two competitors, mobile operators MTN and Orange, that offers the limited internet speed of 256kbps ($60/month) while business offerings go up to 1Mbps ($1400/month). Cajutel vision to build the most cost operative broadband access network, to offer state of the art communications for its customers, thus building great education and economy system. The company also bids most consistent, reasonably priced Internet Communication to the local market and to offer the well suited mobile data network in Guinea-Bissau and Guinea.
"Cajutel will be the fastest Internet provider in the area for the public, outperforming existing operators offering by a factor of 10x to 100x with an at least 30 percent cheaper price. This enables Internet technologies not currently present in West Africa simply due to lack of bandwidth and too high prices. It makes it affordable for the general public to get access to the Internet. That is why only less than 2 percent have access today. So there's 98 percent available to be grabbed by us", says Fink.
The world is moving towards development fastly, and growing rapidly, and with Internet Service, it is a real-world project that cuts all across the globe. Internet technology is leveraging the countries with the globalization and thus a very important part of any regional growth and developmental nation. Blockchain technology is widespread technology in the world and thus every country is implementing this technology to go forward in the race and stand together with the developed countries in terms of infrastructure development. Blockchain technology guarantees crystal clear, protected and reliable working process with no hindrance of humanly and bureaucratic complications.