Cajutel introducing Solar powered high-speed Internet for West Africa
Cajutel introducing Solar powered high-speed Internet for West Africa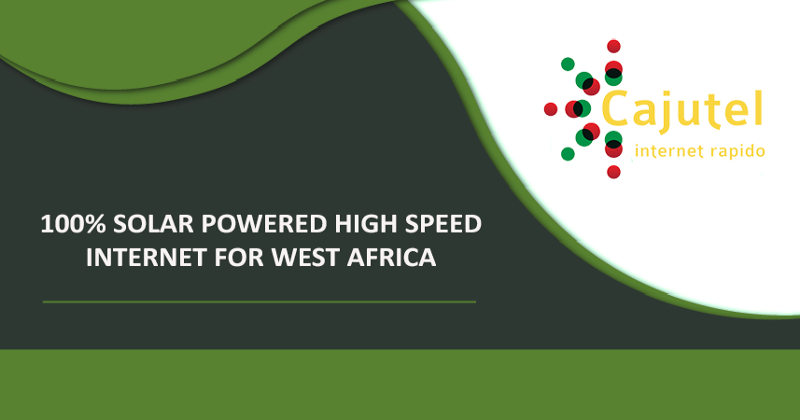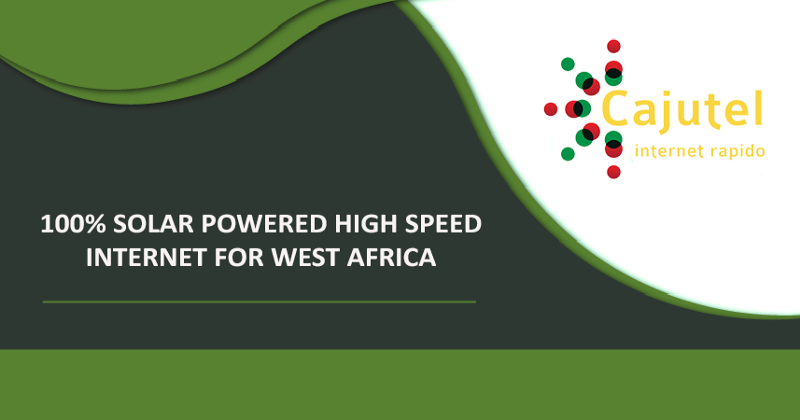 Currently, there are only a couple of mobile service providers in Guinea-Bissau that offers very low-quality Internet and for the most part at an overwhelming expense. A few parts of the nation even face lack of the fundamental luxuries of living and technologies. This is a result of years of under-investment in infrastructure and technology, and poor strategic planning. This has made it difficult for people to connect with others. This has made it troublesome for individuals to connect with others. Subsequently, there is a squeezing requirement for telcos to overcome the connection loopholes between Guinea-Bissau and the outside world.
Cajutel hopes to comprehend this by building the infrastructure that will provide more than 1.7 million customers in urban and remote regions of Guinea-Bissau with the solar-powered high-speed Internet. To set up the underlying system and cover working costs for the principal year until the point it can create enough income to balance its costs. Likewise installed network limit in the area is low and can't fulfill the demands as a high number of customers. Therefore, the central exchange can't bear the burden of numerous phone devices resulting in poor transmission and network inefficiency. This implies Cajutel will rush to react to changes in the market because of a lean working model giving it a competitive edge over substantial telcos who are hampered by slow procedures.
Cajutel can possibly change Africa's telecom scene, particularly through key associations with different telcos, vendors, and kiosks just to give some examples. Investors get an opportunity to part of a truly revolutionary idea.